Background
I were thinking, what to give as gift to a friend of mine. Looking in my library for a Stefan Einhorn, "the art of being kind" a book I recently bought but never read, I found instead this book "The importance of living" by Lin Yutang in Italian.
It is a book Probably owned by a friend of my mother, Carlo. I read it in Italy while visiting my mother sometime around 1980 and I found many wise words and advices in it. I were in a middle of a crisis having had to leave Italy and come to live here in cold Sweden.
The book is old, probably given as a gift to Carlo 1954.
Being in the middle of a Buddhist fase something, I decided about 40 years later to look closer at this Lin Yutang and his book.
I can read this book in Italian but the book is available now in English but difficult to read at:
https://archive.org/details/TheImportanceOfLivingLinYutang_201602
It is hard to read the old copy in archive but it is maybe enough to give you an idea of its content.
Even if it was written more than 50 years ago, I think it is a nice book, that is pleasant to read and may help you with its wisdom. If you want, buy a modern version of the book starting from here .
Searching on google and in Wiki, I found these data:
"Lin Yutang (pinyin: Lín Yutáng; October 10, 1895 – March 26, 1976) was a Chinese writer, translator, linguist and inventor. His informal but polished style in both Chinese and English made him one of the most influential writers of his generation, and his compilations and translations of classic Chinese texts into English were bestsellers in the West." (Wiki)
He was an inventor. Look here what he invented: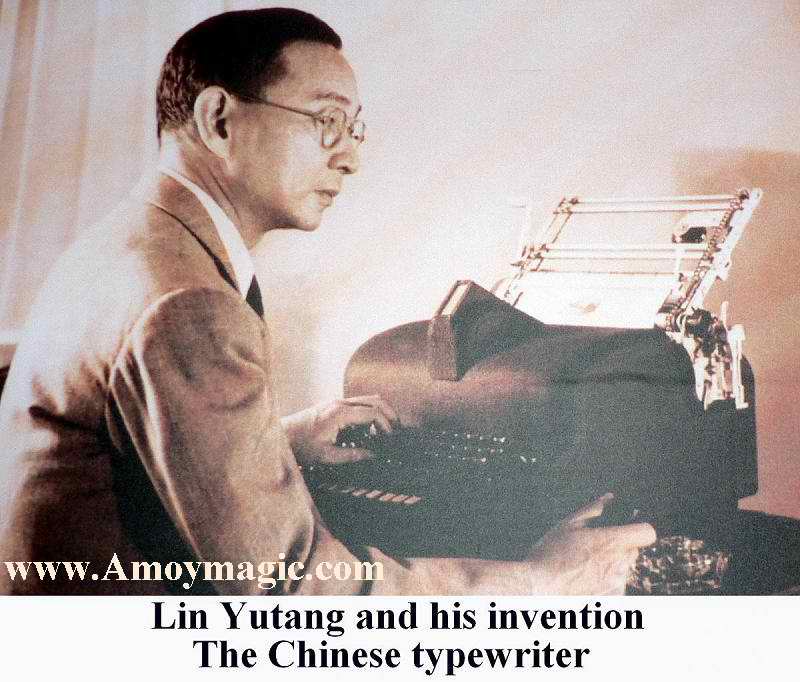 That mut be something special thining about all the Chinese characters that the mavhine should be able to print. His invention is maybe the technical base of modern Chinese writing in mobile phones.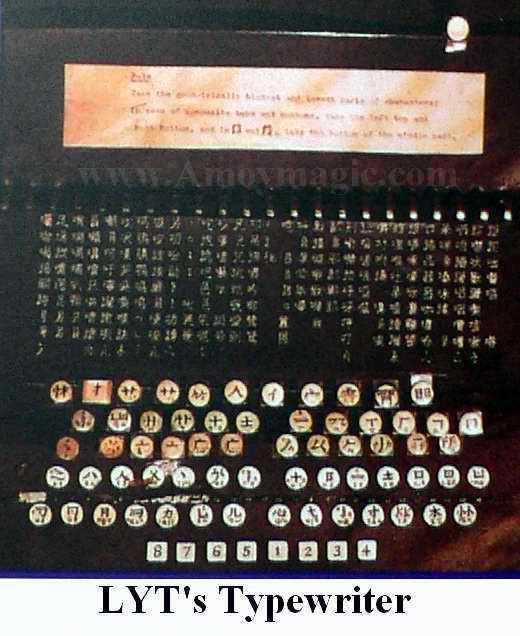 ( Source: http://www.amoymagic.com/linyutang.htm )
am Interested in his religious believes. I found this in Wiki:
"Lin's relation with Christianity changed over the years. His father, of course, was a second-generation Christian, but at Tsinghua, Lin asked himself what it meant to be a Christian in China. Being a Christian meant acceptance of Western science and progress, but Lin became angry that being a Christian also meant losing touch with China's culture and his own personal identity.
On his return from study abroad, Lin renewed his respect for his father, yet he plunged into study of Confucianism, Daoism, and Buddhism and did not identify himself as Christian until the late 1950s" (wiki)
In the book "Famous conversions: the Christian experience" by Kerr and Mulder, I found more info in a preview of the book.: not available as ebook.
There are a lot of famous Lin Yutang Quotes around if you
I like this one
(Source: http://www.quoteswave.com/picture-quotes/3203 )
Welcome to read more of my Horus – thought posts.